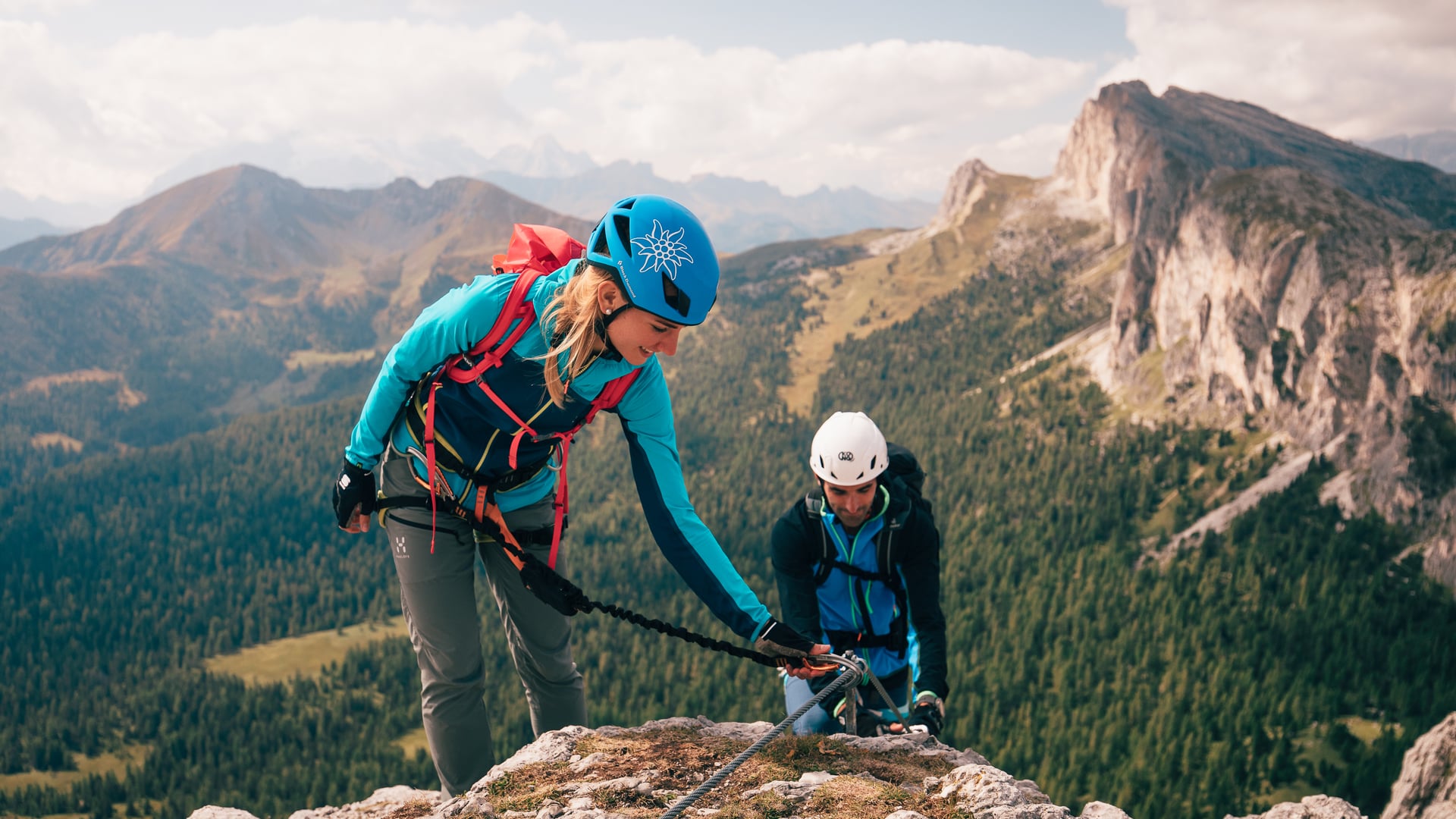 TOUCH THE SKY
Climbing in Arabba: pure emotion
CLIMBING IN THE DOLOMITES
Climbing in the Dolomites is a unique experience - and Arabba is the perfect starting point for it! Some of the most beautiful via ferrata routes in the Dolomites are located right on the mountains around Arabba, such as "Ferrata delle Trincee" that stretches from Porta Vescovo to the Passo Padon.
Discover the via ferratas and climbing zone in Fodom valley.
CONQUERING THE DOLOMITES
Craggy rocks, steep peaks, bright sunshine. The Dolomites are one of the most sought-after climbing areas far and wide.