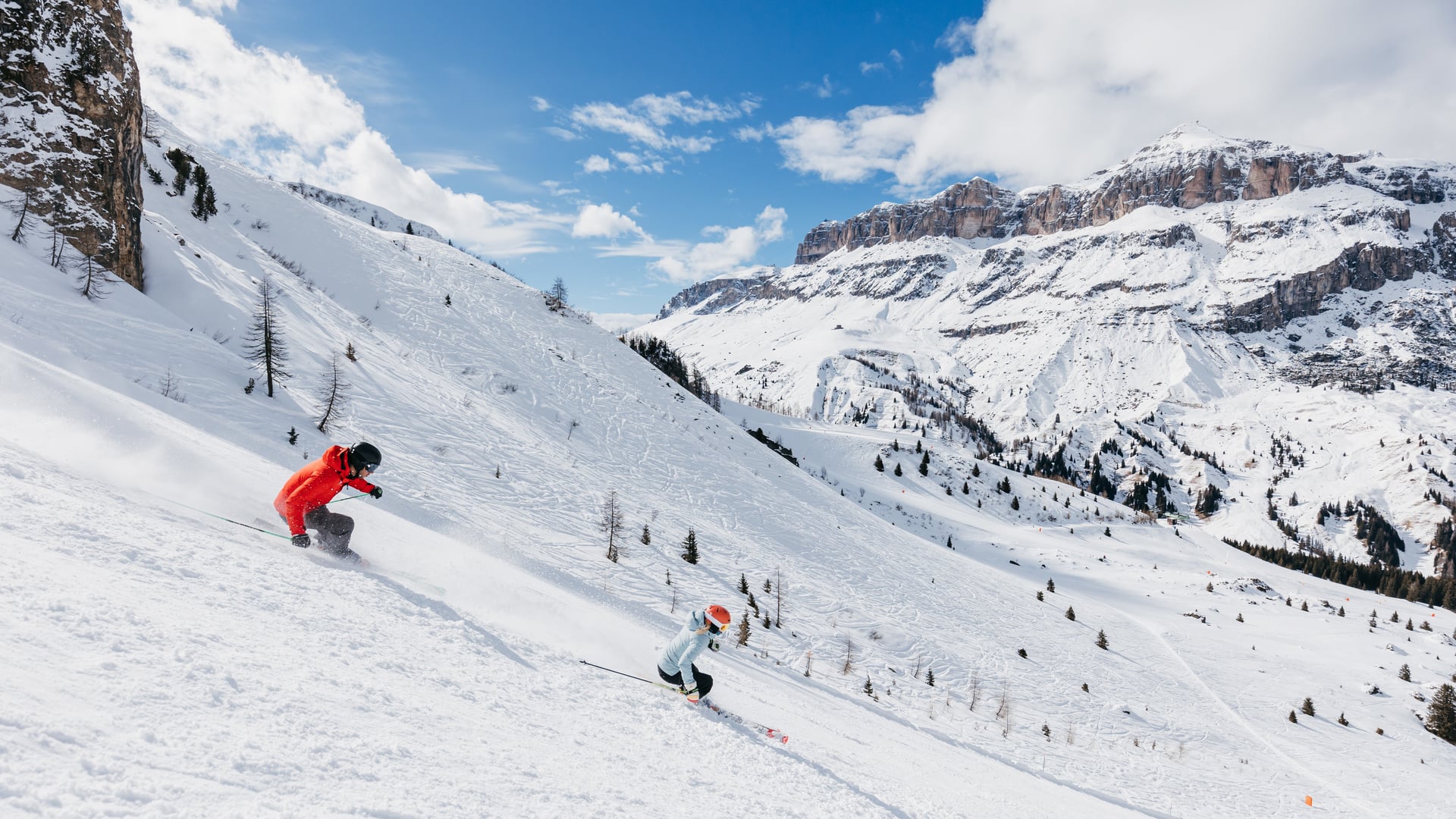 SNOW-WHITE WINTER WORLD
From your room to nature and from slope to slope
ACTIVE IN WINTER
Skiing in Arabba
Skiing is the star sport during the winter season: the Arabba - Marmolada ski area is part of the Dolomiti Superski which, with its 1,246 km of slopes, is the largest ski carousel in the world. Moreover, Arabba is one of the starting points of the famous "Sellaronda" circuit: 500 km of slopes and new generation lifts connect it with the Badia, Gardena and Fassa valleys.
Skiing in Arabba is never the same: a unique experience on the snow, guaranteed throughout the season, given the altitude at which the village is located and its strategic position. From the centre of the town, in fact, just a few metres from the hotels, there are two main ski resorts which, in a very short time, allow you to reach the mountain and embark on exciting descents.
Arabba is a neuralgic point for skiing: not to be missed is the Great War Tour, among relics, trenches and forts of the First World War and the direct connection with the Marmolada glacier, the "Queen of the Dolomites", which offers a unique skiing experience at 3,342 metres.
If you are not a ski lover, Arabba also offers magnificent excursions with snowshoes, to live a unique experience in contact with nature.
WINTER IN THE DOLOMITES
Are you drawn to the slopes or snowy paths? No matter what you decide, you'll be amazed!