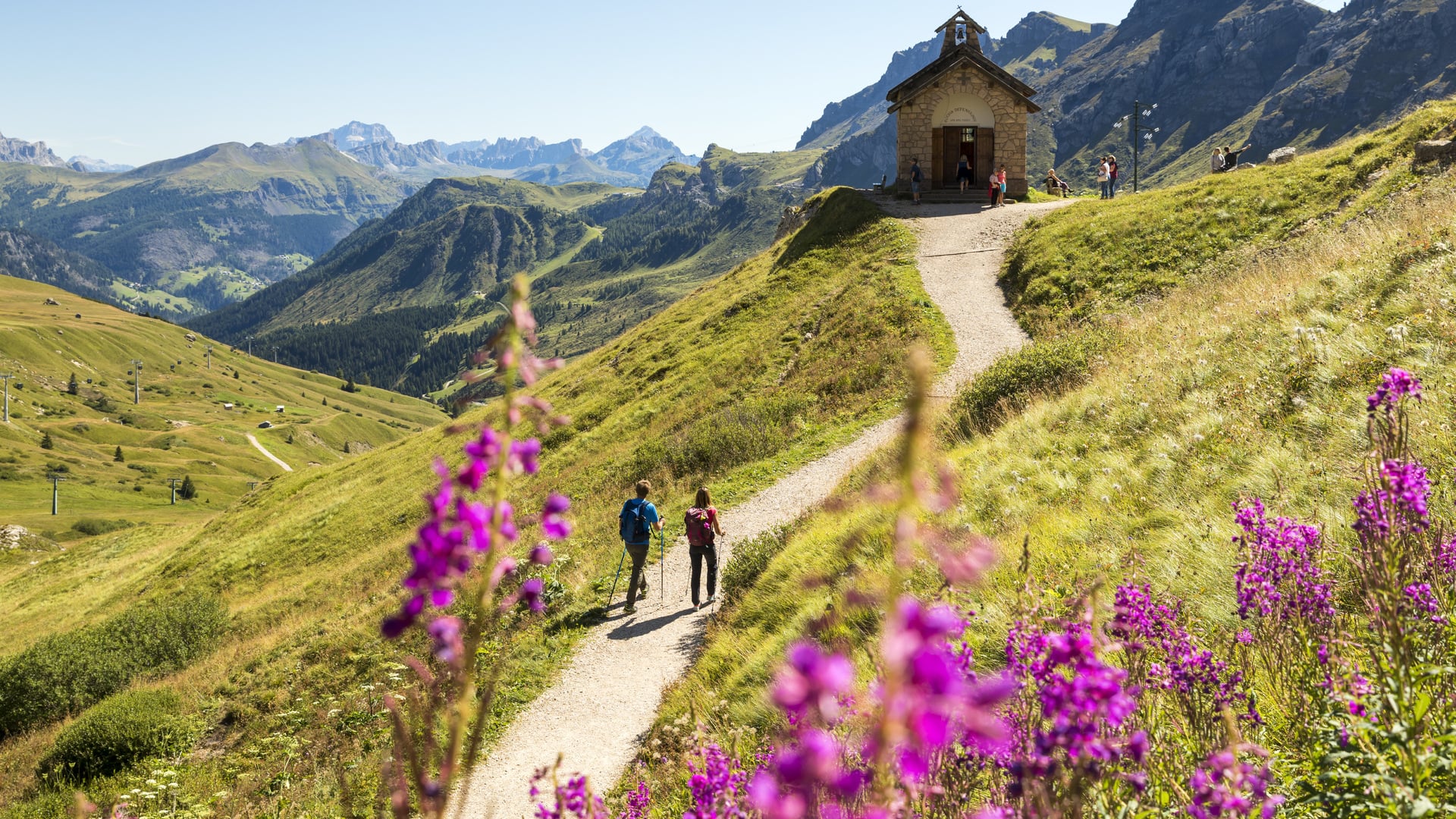 MOUNTAIN MEETS HORIZON
Hiking in the Dolomites is an unforgettable experience
Hiking in the Dolomites
Immersed in a natural paradise
Hiking in the Dolomites? All it takes is a few ingredients: the complicity of the sun, and good company! The mountains surrounding Arabba are full of paths, you will walk through woods, meadows, cross streams and dominate the peaks! You will also make new friends along the way: encounters with marmots, hares or fawns are almost guaranteed if you respect the habitat in which they live.
HIKING HOTSPOT ARABBA
Wandering light-footed between beautiful peaks... The only hard thing in Arabba is to choose between the many options.